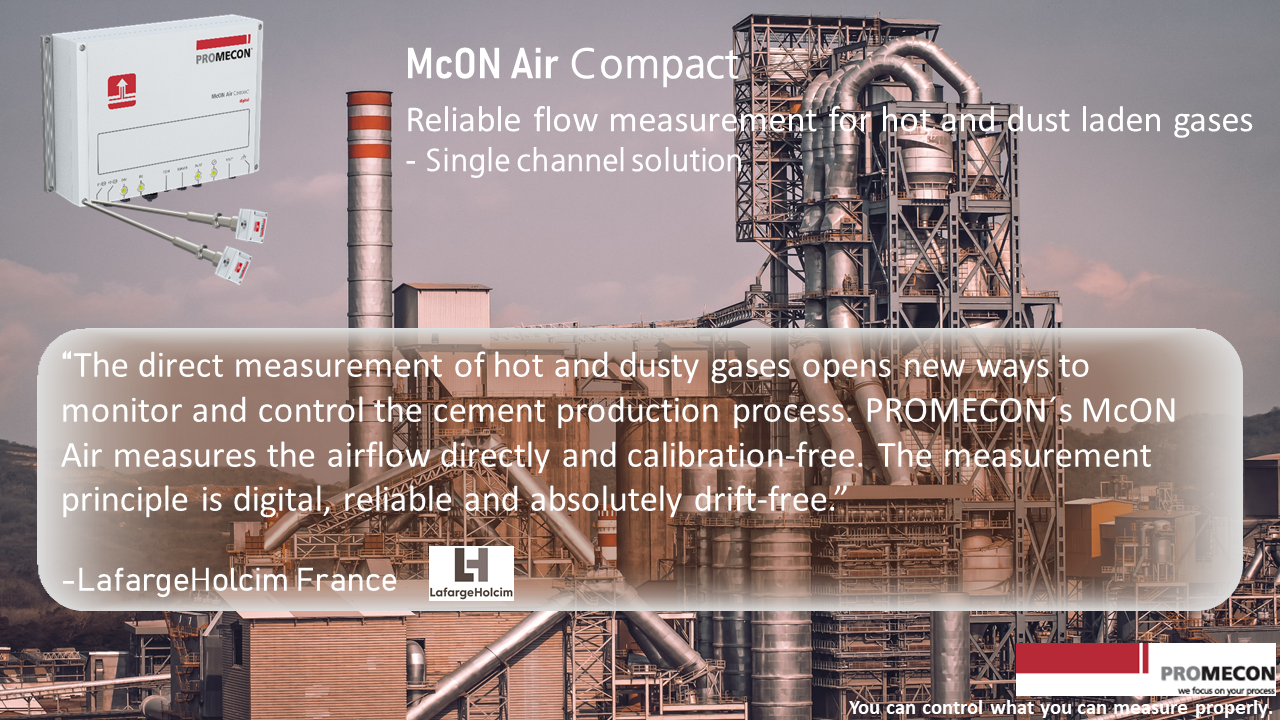 At PROMECON, we seek only efficient results
Have a look at how LaFargeHolcim France utilizes our air and hot gas flow measurement in the lepol grate. We present to you the benefits achevied via this process:
- Controlling the hot gas flow allows a more detailed control of the process
- Optimizing the energy distribution
- Establishing a balance by stabilizing the process
In the past, high temperatures and dust particulates constituted an obstacle to accurate air flow measurement. At PROMECON, we use exactly the particulates to measure the flow of gaz. Our measurement system is not affected by pressure or tmperature but is only based on time, an innovative cross-correlation technique.