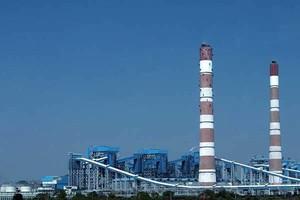 A large batch of measurement systems has been delivered to BGR Energy in Chennai, India. PROMECON have expedited measurement systems for the new Indian power plant projects Solapur in the state of Maharashtra as well as for the power plant Meja in the state of Uttar Pradesh. The plants are designed by Mitsubishi Hitachi Power Systems in Duisburg/Germany and are erected by the Indian company BGR Boilers Ltd. for the client NTPC.
The new expansion consists of two units each so together there are four new units, each with a capacity of 660 MW and a supercritical design. The combustion system is a wall fired burner arrangement with vertical spindle mills. PROMECON have been recommended by the designers of the plant (Mitsubishi Hitachi Power Systems) and were finally selected by BGR Boilers because of their references in the market as well as their expertise in the field of online coal mass flow measurement to larger utility boilers.
The Systems were shipped as one complete consignment by October 2016.