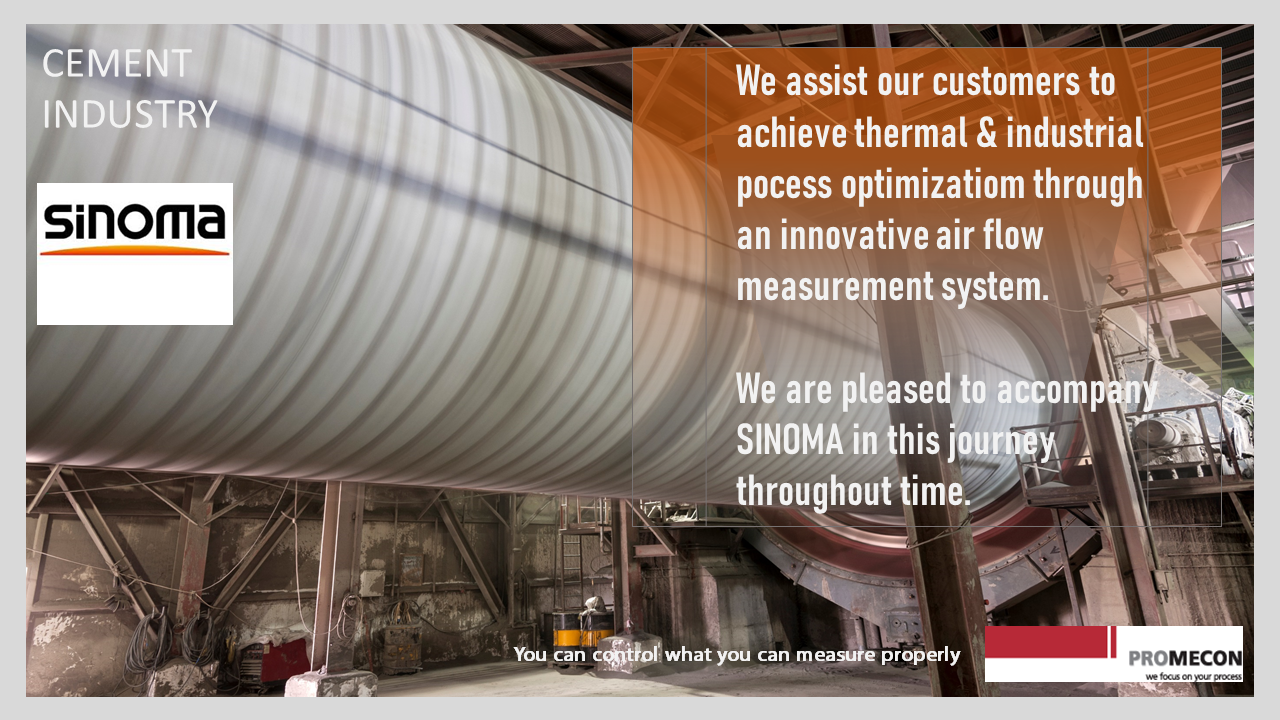 Since 2011, SINOMA has been using PROMECON's McON Air system for their raw mill measurement points. We are pleased to meet their optimization objectives.
"We can recommand the McON Air System as a useful and reliable measurement solution to the optimizition and stabilization of cement processing."
SINOMA-China National Materials Group.