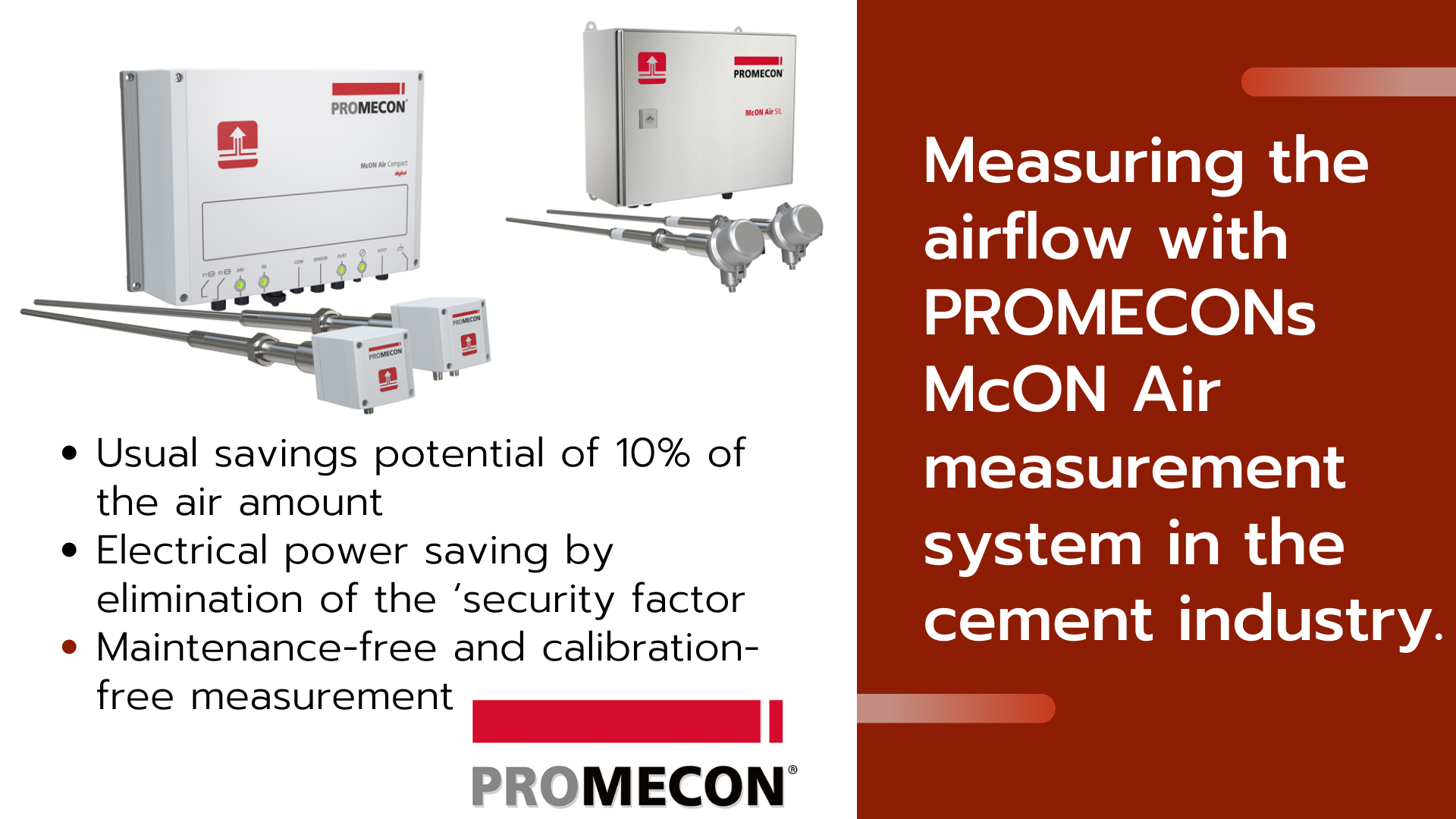 We would like to thank all the attendees of our Webinar yesterday in partnership with the world cement on "Gas Flow Measurement in Cement Plants - a game changer in the optimisation of cement making".
Here are the problems we tackled in the cement industry:
The ID fan has to be operated in such way that a specific air flow is achieved
A deviation of the specific air velocity may result in a blockage of the mill or influence on the material
In general the day-to-day operation is adjusted with a 'security factor' of +15% of air flow through the mill
And we provided actual results using PROMECON measurement systems solutions, McON AIR Compact and McON Air SIL.
The electrical power savings can be determined with 1,0 kWh per ton of grinding material (raw meal or cement)
Continuous savings of 150 kWh for a 150 t/h mill
By considering electricity costs of 0,07 €/kWh it is 10,50 €/h
Latest after 1.500 hours the system ROI is reached
To watch the full webinar video, here is the link to the recording: here
For further questions and information, please fill out the contact form on our website. We will provide you with all the details you inquire.