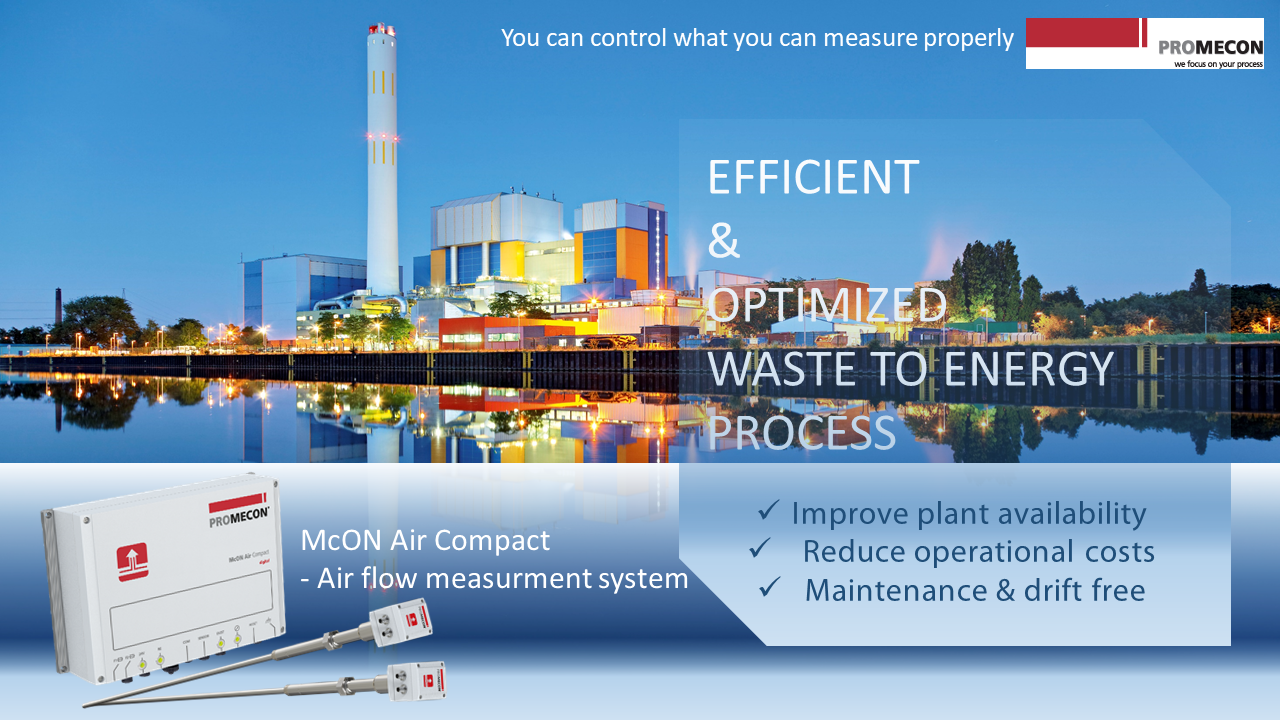 The EU commitments under the 2030 Agenda for sustainable development is focused on a transition into a circular economy.
In this regard, waste to energy as an industry plays a prominent role in contributing to sustainable waste management. However, to achieve such a result, the process must be abide by the EU legislation in terms of tight control and environmentally friendly approaches.
McON Air Compact air flow measurement system by PROMECON is a reliable and efficient technology to improve your plant availability ans reduce operational costs.If your are eager to learn more about this topic check out the full communication report by the European Commision.