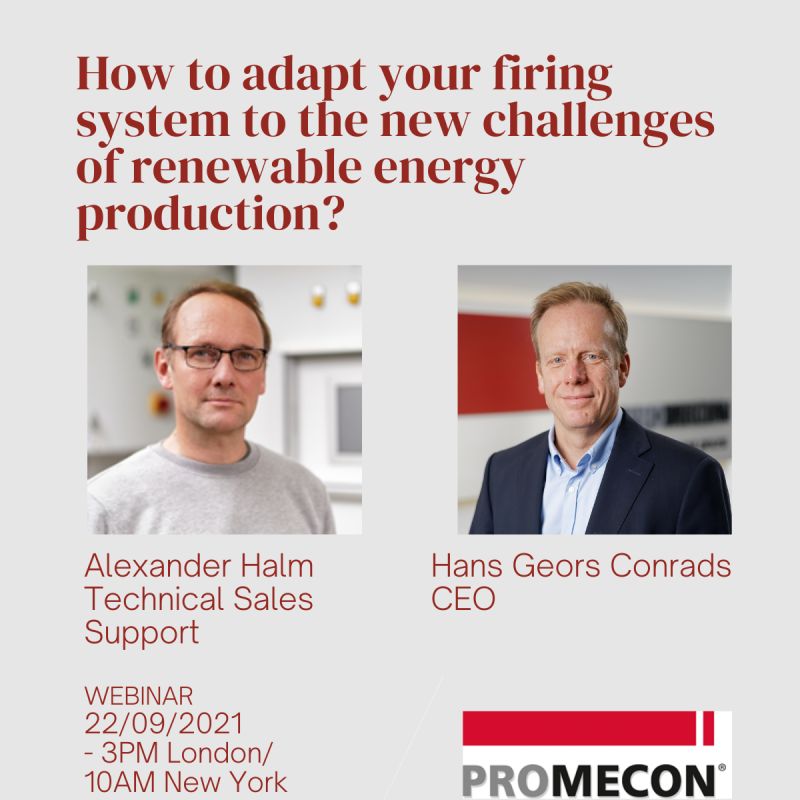 If you haven't saved a spot in our next webinar ´´Load Change Management in coal-fired power stations´´
You can still register now and for free: here

Our CEO Hans Georg Conrads and Technical Sales Support Alexander Halm, will show you the main parameters of the transient mill operation and how to measure and control them. We will look at air flows and coal mass flows in and out of the mill during abrupt load changes. We will look into the delta Pressure over the mill as well as heat consumption at steady versus the dynamic load. And we will look at how to use all this data in conjunction with a state controller in order to predict and control even hidden values of a mill such as the internal coal masses on the grinding table. With this knowledge and the right instrumentation and controls, you will be able to enlarge the operational envelope of the mill whilst keeping the mill more stable. On the outlook, the impact of better mill controls towards the rest of the plant controls is briefly discussed such as the better match between coal and airflow into the boiler during transients. Optimized synchronization of feed water pump and better use of condenser pumps during load jumps.