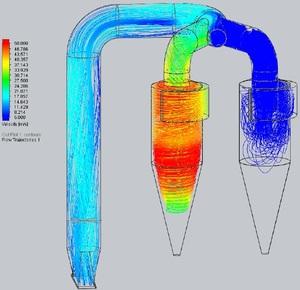 Promecon has supplied digital McON Air flow measurement devices to the latest Korean Yeong Dong coal-to-biomass boiler conversion project.
Promecon engineering team has conducted flue gas CFD modeling and fine tuning of the digital McON Air flow measurement device for this application. The devices are expected to go online in mid 2017.
McON Air is the ideal flow solution for high temperature dusty air measurement to for example accurately measure hot flue gas flow rate at the boiler exhaust. The McON Air is a non-drifting digital device that is not depending on the purging of conventional differential-pressure dP impulse lines.