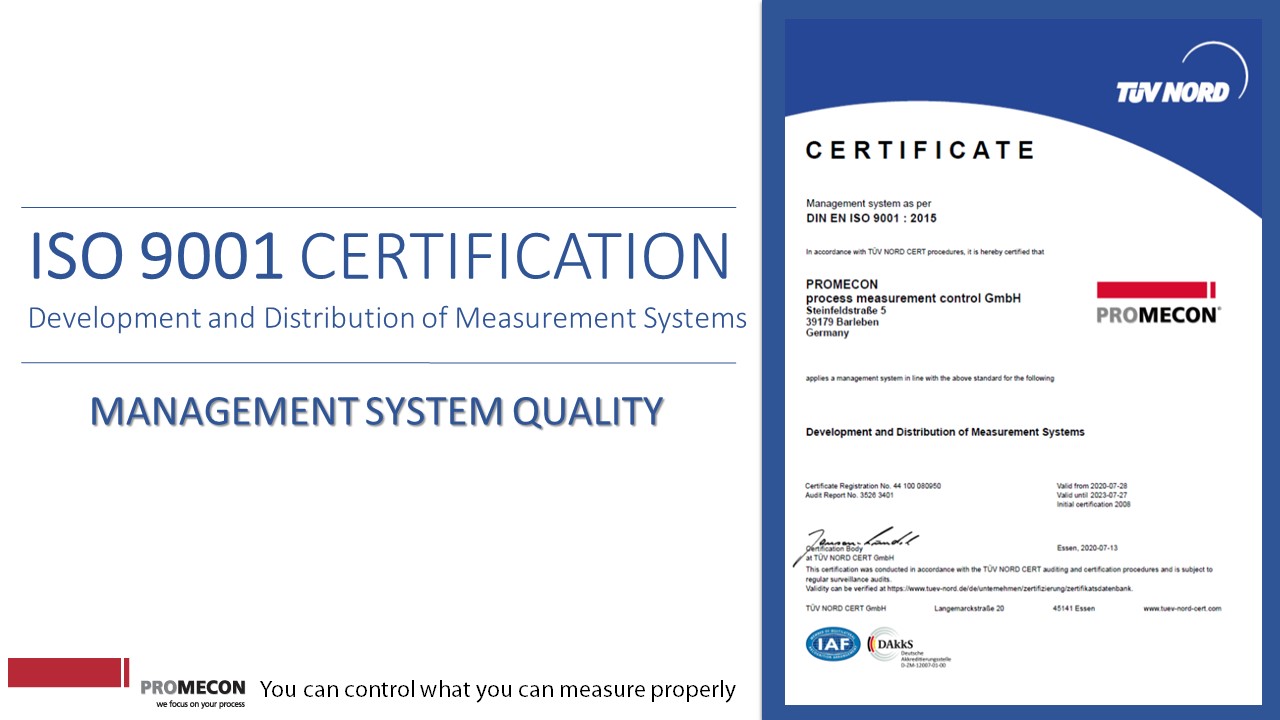 Quality comes first! PROMECON is officially certified ISO 9001.
Our development and distribution measurement systems adhere to ISO 9001 terms and therefore ensure a high standard management system quality.
We offer a wide range of high end technologies designed to provide accurate air and gas flow measurement within cement, steel, power, and waste to energy plants. Please visit our website (available in FR, DE, and EN) to read more about our products, references, and journal publications!