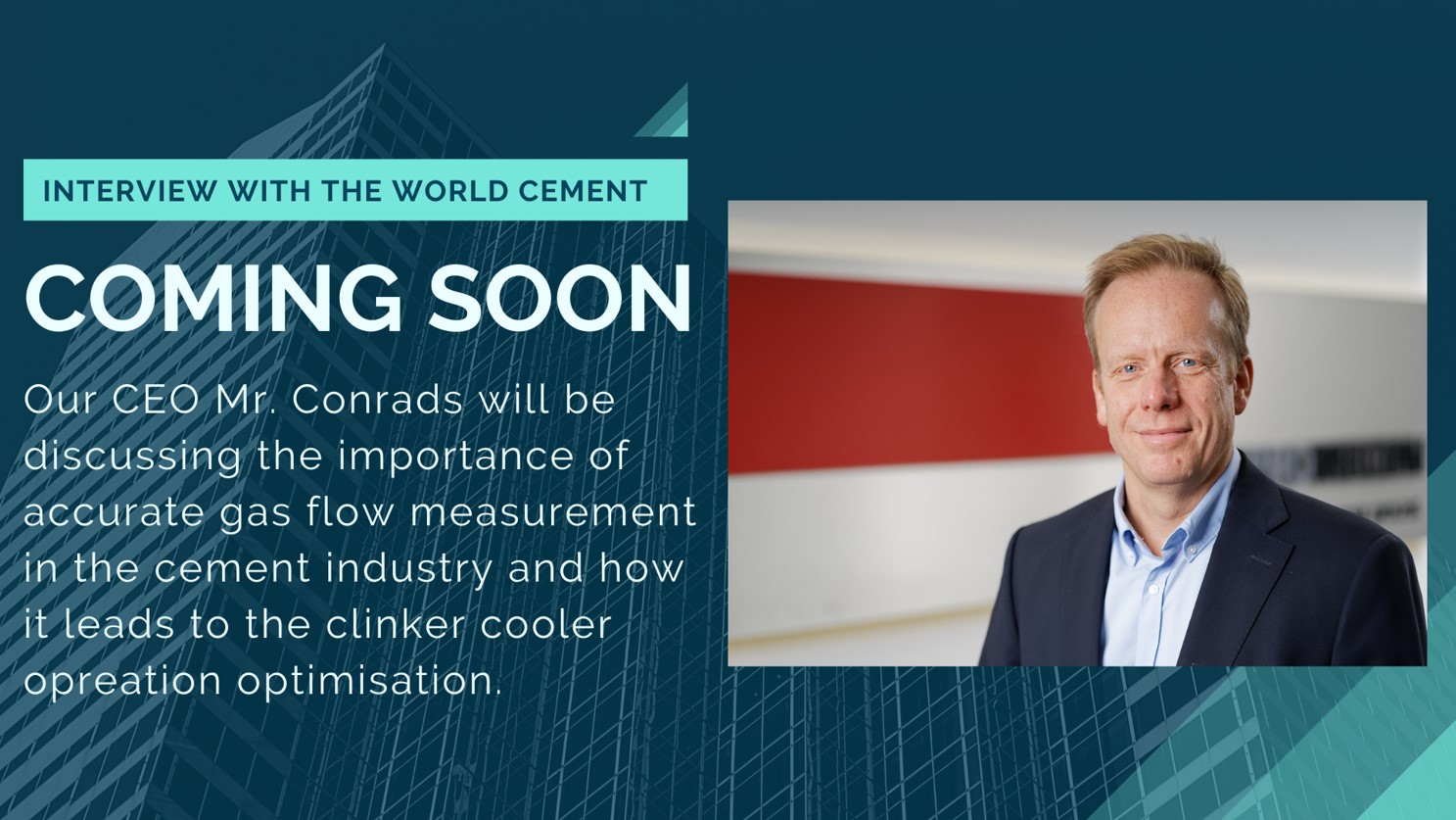 Do you aim to achieve a more efficient and sustainable cement making process?
We have good news for you. This week, our CEO Mr. Hans Conrads will be highlighting in an Interview with the World Cement Magazine, how new gas measurement technologies could participate in more consistency and accuracy for gas flow balance in the clinker cooler.
Stay tuned! We will share with you more content in the upcoming weeks. If you want to contact us, please fill out the form on our website.